Brianne James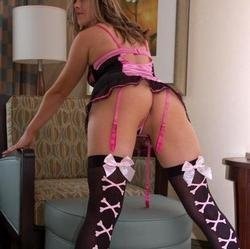 Contact Phone: (240)626-6713
Website: www.briannejames.com
Hello, my name is Brianne James. I am a professional dancer/model looking to make some new friends in the area. So if you're looking for a dance partner for an hour or two or a sexy companion for a few hours, I'm your girl.
Aside from dancing I love movies and the theatre. In my free time I enjoy swimming, fine dining, classic car shows, working out and taking acting classes. My future plans include traveling all over the world. I absolutely love to travel, especially to beaches.
So if you are interested in having an amazing time with a beautiful, fun, down to earth type of girl, then contact me today! I'm only a call or email away!
Phone number
(240)626-6713
Link to reviews (the erotic review)