Kali Dreams XXX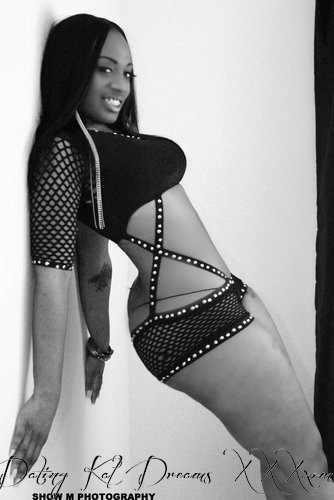 Contact Phone: (415)691-7159
Website: www.kalidreamsxxx.com
I am only available for Gentlemen with extravagant taste & class and knows quality when he see's her ,If u are a Fun respectable guy seeking Upscale companionship a true fan of FINE WINE then i'm that decadent bottle you need.
Skin smooth like silk alluring soft fragrance Dressed to impress ,Always clean UPscale private location. So come escape to my doll house as I Welcome You to The Kali Dreams Xperience .
I stand 5ft8 My full curvy body 29′ waist Big booty 45′ of 100% real cushion for u to indulge in Long smooth legs Soft full lips pretty face perfect alluring smile slim waist perfect taste!
GFE=KDX
GFE hh 200
KDX hr 400
KDX hr/h 800
Dinner Liasion
1200 4hours Great Deal
Overnight
2,500
Have reference when calling no reference no appointment.
The KaliDreams Xperience 2012
Re-dic-u-las 2012
All Dat 39
Assapalooza 2
Atomic Booty After Dark Collector Edition 2 Disc Set
Big s Big Lips 23
Big Phat Apple Bottom Booty 14
Black Jack Candy Shop
Black Street Hookers 91
Black Teen Apple Bottoms 2
Budonkadunk 5 – 8: 4 Pack 4 Disc Set
Budonkadunk 6
Ebony Amateurs 6
Ebony Amateurs 7
Lesbian Ebony Amateurs 3
Michael Stefano's Outrageous Asses 2
Miss Cutie Booty Contest 4
My Black Home Videos 7
Tha Young & Tha Bootieful
Thicka Than A Snicka Black Magic Pictures
White s In Black Chicks 5 )
Phone number
(415)691-7159
Link to reviews (the erotic review)