Talia Christof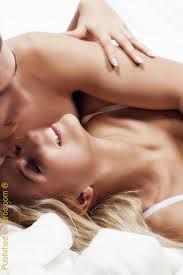 Phone: (612)584-9997
Email: sexyliveduo@hushmail.com
Yoga Fit Talia Christof (blonde bombshell)
Age: Mid 20's
Height: 5 feet 6 in
Appearance: Sweet Beauty
Hair Style: Blonde
Hair Length: Past Shoulders
Tata'sType: Youthful & Natural
Tata Size: 34 C and Perky
Eyes: Blue
Body Type: Petite & Toned
Tattoos: Come find out
Piercings: Ears only
Precious Privates: Strip & waxed
Skin: Soft White
Smokes: No
Orientation: Bi
I am really into being healthy, I like to eat my greens(veggies) fruits, and avocados! I work out and play tennis in my free time. I would love to go out on the town as well. I also like to get pampered and receive massages sometime as well! I really like connecting with people, and that's truly the fun experience in meeting new people as well as old friends. My favorite food is sweets, but I try to avoid them by practicing Yoga to keep my head straight. Also, love to Juice to keep my body healthy as ever !
-Talia
I do play with my friend as well, and he is a great playmate too:-)
Check out my website and remember, I verify everyone:-)
I offer Mild to Wild. Let me know what your in the mood for!
If this is on your bucketlist or if you simply like being with a sexy free and open minded lady like myself this will be a fun experience for sure!
I see a limited number of friends so be sure to book in advance!
Don't be afraid to get naughty with me!
-My character. is an omen of our destiny, and the more integrity we have and keep, the simpler and nobler that destiny is likely to be.
We Love Preferred411! Prebook Now!
xoxo
Phone number
(612)584-9997
Link to reviews (the erotic review)