Kennedy Coastal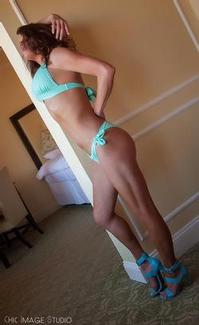 Email: kennedy@kennedycoastal.com
Welcome to a renowned sensonory overload. The Kennedy Experience…'TKE' was enduringly named long ago. The Coastal was later added. Then, once a Dixie Mafia Board Member called me KC,- Well, it just stuck;) KC Club-is a members only private website,that can you can get access after PM via P411. Otherwise please email Directly. If not p411 member-Email should include references, TER, or other member handle info., etc.,for login access. You'll be glad that you did:)
I take pride in knowing, that my graciousness and consideration for others is my greatest asset. My bright outlook on life is balanced by a realistic, yet comically,optimistic demeanor. .While many may consider me a free spirit, my deep, Southern,Coastal Carolina roots, keep me grounded. Virginia, is, indeed, for Lovers! However, since I've never owned an ice scraper, it's as far northeast, as I can love in the winter;) My confidence in knowing what I need and want out of life, allows me to sincerely embrace those that choose to venture it with me. I adore being a travel companion to conventions and other such trips or getaways, that a discerning gentleman may enjoy.
My KC club member site offers a more in depth look into my personality. Photos are never altered or enhanced, and mainly candid, taken by friends,(& some public ones by random strangers I ask to volunteer) .Website Photo Gallery includes 15+ pages, that you can navigate through. It is always up to date with most recent bucket listing adventures. You can access my adventures, to begin Your Own, new adventure with me,by PM or email. Complete & most recent Kennedy Coastal Reviews accessed by TER Review or Provider Search -Only have to type in 48365 on TER Prodiver ID. Only thing left to KC wonderland is figuring out when you'll have time for a trip down the rabbit hole. TKE table is set for your RSVP-Lemme know where you'd like for me to place your name card…
Carpe Kennedy!